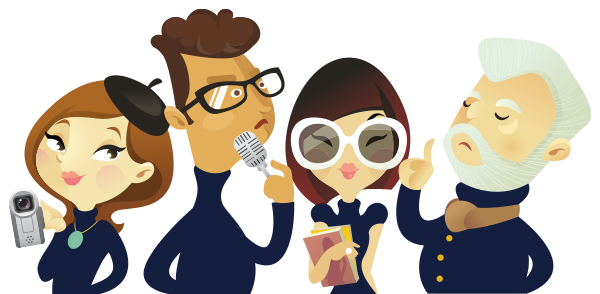 Fishpond.ie respects your right to privacy and complies with its obligations under the Data Protection Acts 1998 & 2003. The objective of this Website Policy is to outline how Fishpond.ie deals with any personal data you provide when you visit its website. By visiting the www.Fishpond.ie website, you are accepting the terms of the Website Privacy Policy. This website contains external links to other websites; Fishpond.ie is not held responsible for the privacy policies of these other websites.
Fishpond.ie is committed to protecting the privacy of users of this website. This Privacy Policy sets out the type of information that we collect, what it is used for and the rights you have in relation to this information.
This Privacy Policy applies to all users of this website. However, members should read this policy in conjunction with their Membership Terms and Conditions as this contains more specific information about our use of your details.
Fishpond.ie may change this policy occasionally by updating this page. You should therefore check this page from time to time to ensure that you are happy with any changes. This policy was last reviewed and updated in February 2017.
Definitions
"You" means the user of the Site, "We/us" means Fishpond.ie, "website" or "Site" means the sites located at www.Fishpond.ie on the World Wide Web, "Content" means the information and other material available within the Site.
Collection and Use of Personal Information
If you submit personal information, for example, your name, address, e-mail address, telephone number, business type or other professional details. ("customer information") to us, by completing an order form for products and services or by enquiring about products or services offered through this website or otherwise using the website, we will make a record of it. In order to constantly improve our website and our products and services, and to offer you personal settings on our website, we may also collect information about your use of the website. We may also collect any information you supply to us when you complete surveys or competitions.
We and our subcontractors may use Customer Information for the following purposes:
To fulfil your subscriptions for services and orders for products
To answer your enquiries or otherwise communicate with you
To vet your professional background, but only when you are joining as a member/ subscriber or purchasing a restricted access product
Internal record keeping
To notify you of other products and/or services that we think will be of interest to you (you will have the opportunity to control the ways in which we contact you)
To improve our products and services
Protection of Personal Information
We are committed to the protection of personal information, and will take all reasonable precautions to ensure that all information that you have submitted via the website remains confidential. We have strict security procedures regarding the storage and disclosure of customer information. For information on the use of professional members information please see our Terms and Conditions of membership.
Links to other website
Our website may contain links to other websites of interest. However, once you have used these links to leave our site, you should note that we do not have any control over that other website. Therefore, we cannot be responsible for the protection and privacy of any information which you provide whilst visiting such sites and such sites are not governed by this privacy statement. You should exercise caution and look at the privacy statement applicable to the website in question.
Disclosure of Personal Information
We reserve the right to release Customer Information when we believe the release is appropriate in order to comply with the law, or to enforce our Membership Terms and Conditions or to protect the rights, property, or safety of ourselves, our customers or other third parties.
Except as set out above, your personal data will not be provided to any third party without your prior written consent.
The information you provide to us will be held on our computers in Ireland. Only professional information passed to us for the promotion of either you as an individual or your business will be accessible to any third parties, and we will make clear to you which parts of any advertisement application will be listed online.
Should Fishpond.ie employ any third parties to perform functions for us then these contracted business will only have access to data required to perform that function, but may not use it for other purposes.
We currently use a third party payment service provider (see section below).
Website Payments
We will retain payment details briefly (the duration of time it takes to complete each transaction) whilst purchases are made through our online shop. Payment card details are never stored on our server and our staff do not have access to this information at any stage of the transaction.
Our secure socket layer software (SSL) is the industry standard and among the best software available today for secure commerce transactions. It encrypts all personal information including credit card numbers, names and addresses. This encryption ensures that nothing can be read as it travels over the Internet to our chosen fully PCI DSS compliant payment service provider www.stripe.com for processing.
If you experience any payment problems when placing an order via www.Fishpond.ie, we advise you to resubmit your payment details. If your payment still fails, please contact your card issuer, to ensure there are no problems with your account, before contacting our customer services team.
The security of information and payments transmitted via the Internet cannot be guaranteed. Any losses incurred or sustained by users who transmit information by means of email or other internet link shall be borne solely and exclusively by such user and in no event shall any such losses in whole or part be borne by Fishpond.ie.
Security advice note: We recommend that when making an online transaction you do not use a public or shared computer or a device such as a laptop or cell phone while you are using public wireless networks. Make sure that nobody can see your confidential details whilst you are typing, and close your browser when you have finished. The computer you use to attach to our online payments system should be secure, and include the latest operating system, software and anti-virus updates.
Updating Personal Information
If you have provided us with Customer Information, it is your responsibility to ensure that it is correct and up to date. This will enable us to provide you with the best service possible. If you believe that any information we are holding on you is incorrect or incomplete, please write to or email us as soon as possible, at the above address. We will promptly correct any information found to be incorrect.
Your choices
You have the right to access the Customer Information which we hold about you and to have any errors corrected. You may check the Customer Information we have about you by contacting our offices. However, please note that no information can be released by us until your identification has been verified.
If you have previously agreed to us using your personal information for direct marketing purposes by Fishpond.ie, you may change your mind at any time by writing to us or emailing us at hello@Fishpond.ie.
We will not sell, distribute or lease your personal information to third parties unless we have your permission or are required by law to do so.
Cookies & IP Addresses
A cookie is a piece of information that is stored on your computer's hard drive by your web browser. They are widely used in order to make websites work, or work more efficiently, as well as to provide information to the owners of the site. Most web browsers allow control over these cookies through the browser settings.
If you are an Fishpond.ie Member or subscriber some cookies are vital to your effective usage of our Internet services; we use these to identify members/subscribers, manage secure logins and authentication status, remember website preferences and also to ensure secure renewals and payments can be made. Therefore if you choose to disable these cookies you will not be able to use Fishpond.ie Interactive.
Cookies from third parties may also be used by Fishpond.ie to help us understand how our visitors engage with the website and to determine the number of people who click on an advertisement and subsequently buy our services. To gather this information Fishpond.ie uses Google Analytics and Google AdWords. For more information on how Google uses cookies for analytics and conversion tracking visit Google's Advertising and Privacy information pages.
Some website links for third party service providers are embedded on our site. Fishpond.ie does not control the dissemination of cookies from such sites and you should check the relevant third party website for more information on their use of cookies.
For more information about cookies, including how to remove and disable them, visit the following website www.allaboutcookies.org
An IP address is a number which is automatically assigned to your computer whenever you access the internet. When you access the Fishpond.ie site we will log your IP address. We generally only use IP addresses to analyse trends, administer our website, track general user movements and gather broad demographic information for aggregate use. The IP details would not be used for Marketing or any other purposes, or made available to third parties.
Queries and Requests
If you have any queries about the way your data is used by Fishpond.ie, or would like to remove your details from our records, please contact the Data Manager:
hello@fishpond.ie
+353 (0)1 4433 545
Terms and conditions
This Privacy Policy forms part of our Terms and Conditions of use which govern your use of this website (both of which may be changed and updated from time to time without notice). By using this website you are deemed to accept the Terms of Use.
Applicable Policy
Our use of Customer Information is subject to the terms of the Privacy Policy in force at the time when we use the information in question.