23/05/2019
Jump Right In - All the Cool Casters are Doing It

A F.A.B. Month in the Pond
Ahoy casters,

It's hard to believe we're approaching the half way mark for 2019! The pond has been bubbling over with projects this year with briefs sent out for 18 films, 8 TV productions, 5 plays, 26 commercials, 9 corporate videos and promos, as well as numerous jobs cast from browsing actors alone.
Our fish are super fresh!
2019 has been our busiest year yet. Fishpond has been used in the casting of all of the amazing projects below (and more!):
Westlife "Better Man"
(Music Video)
A Greyhound of a Girl
(Film)
Bank of Ireland "Begin"
(Commercial)
Dairygold
"One Magical Minute" (Commercial)
Donegal Catch
"We're Fish People" (Commercial)
"To Be a Man"
(Film)
Troubled Times
(Short Film)
Aldi
"A Cracking Selection" (Commercial)
The Choir of Man
(Musical)
| | |
| --- | --- |
| | Did you know you can use auditioncam whether or not you send out a brief? Simply browse actors and send a message asking them to film a scene. All clips appear in your dashboard organised by the relevant role. Super simple! |
Look at who's making some ripples
This month our latest Fishpond Actor's Bursary (F.A.B.) called on actors to come up with their own commercial.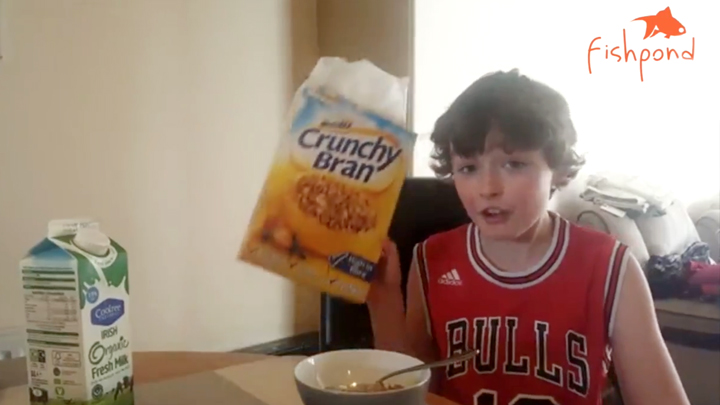 Hope to see you in the pond soon.