31/03/2017
Gaeilgeoir F.A.B. Winners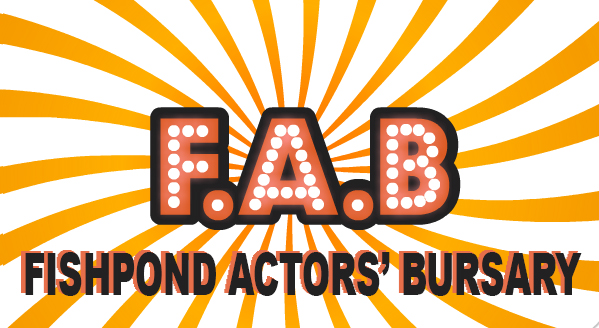 We had an incredible response to our
Gaeilgeoir Fishpond Actors' Bursary (F.A.B.)
and are so super excited to share the winning clips.
Auditioncam enabled everyone to record right from their phone or laptop and send it straight to our Fishpond job.
We had such a variety from Beckett to Jerry Maguire, adorable Pondling intros to a piece from the recent Irish feature film Young Offenders - super creative and impressive choices. Mór ar fad!
Our Irish speaking skills were truly tested here in the office. It's great to know that we have such talented Gaelic speaking actors in the pond!!
For anyone who doesn't know,
click here
to find out all about F.A.B. At Fishpond we are dedicated to supporting the acting community in Ireland.
The actors who have been awarded the Gaeilgeoir F.A.B. have their subscription extended for an additional 12 months. We're delighted to award some other very special entries an additional 6 months.
EVERYONE who entered got a FREE MONTH and their audition video was added to their Fishpond profile by a member of our team!
Recipients of the Irish Language Fishpond Actors' Bursary (F.A.B.)
An annual subscription to Fishpond is awarded to:
Winner - Best Male 16+
Paul Ó Deá
Winner - Best Female 16+
Elaine O'Dwyer
Winner - Best Male 4 - 12
Kelvin M
Winner - Best Female 4 - 12
Matilda B
&
Robyn D
Winner - Best Teen
Brandon M
Additional Bursaries
We simply couldn't overlook these actors and want to give them all an additional 6 months subscription
Best male in a duologue -
Gearoid Kavanagh
Best team -
Caitriona M & Patrick M
Best response -
Isabelle D
Special mention -
David O'Boyle
Special mention -
Ita FitzMahony
Everyone has been given an extra month on the site for taking part.
We are so proud of you all.
As we mentioned we will be circulating the top entries in our casting newsletter which will reach the inbox of all the companies and individuals seeking acting talent in Ireland.
Look out for the next F.A.B. opportunity coming soon.
Rinneadh déanta post iontach ag gach aisteoir!
A big scaly kiss from,
The Fishpond Team