12/04/2016
FISHPOND 4 IS HERE!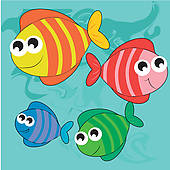 Here it is, the shiny new fresh face of Fishpond 4!

We have been working very hard behind the scenes to bring you a super charged all new Fishpond. We searched long and hard to harness technology and adapt it for the casting process. It was always a dream of ours to streamline self taping and allow more people to be seen for each project and by George we feel we've cracked it!

Here is a little snapshot of what's new:

The future is online and we're leading the charge. Fishpond is now one of the first ever databases globally to facilitate online auditions direct from the site. Actors can film auditions online via their smartphone, tablet or webcam and send them directly to the Casting User's dashboard.

More actors can now be considered for each role, with no additional cost to anyone - all of this new technology is included in your subscription, the price of which has remained unchanged since our launch in 2008.

Now, with the power of Fishpond behind you, you'll never miss an audition no matter which continent you're residing on. Casting Users now can request a self tape from fresh new faces or seasoned pro's alike, all in one place, side by side.

Find out more here about Fishpond's unique Auditioncam technology.

As Fishpond's traffic currently exceeds 1000 hits every single day, predominantly from those in the industry, we've expanded the pond.

Introducing The Directory - companies, services and suppliers can now be searched via criteria as we strive to build the widest public platform for the Arts Industry in Ireland.

The Directory allows companies and individuals with services they would like to offer to the acting community and Film, TV and Theatre Industries in general a niche platform to reach them.

The Directory can be found here

And that's not all:

• Fish & Tips section to help you get the most out of your profile and give you a better insight into every facet of the industry as an actor

• News page to keep you up to date with everything Fishpond as well as industry bizz and special offers

• Stepping Stones section to support the industry. We know that everyone doesn't start out as a big fish, so we've created this special section for low and no paid student and indie productions, which can be useful to build experience. This page is open to the public and so is designed like an open forum - only Fishpond members have access to the professional jobs and all the technology to support your audition process.

Welcome to the Future of Casting!